-
Holiday Season Crochet
In every occasion I prepare myself to wear at least one crochet project just to show off my talent without telling everyone that I meet "Yes, I'm a crochet enthusiast".
But this Holiday Season celebration, that was not my intention.

At the beginning of December, 2015, I was thinking of what pattern I could share that is useful and can be crocheted by everyone even beginners.
I wanted to create something that only utilized chain, double crochet and single crochet stitch. Obviously, beginners' basic stitches only.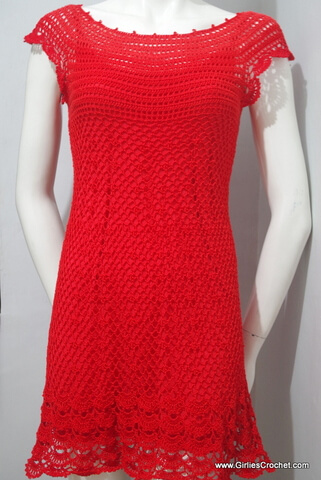 But since there are so many events in December I wanted a project that was quick and easy using a combination of these stitches, a quick project that I can finish within a week.
So while I'm crocheting, with these parameters in mind, my crochet dress was created.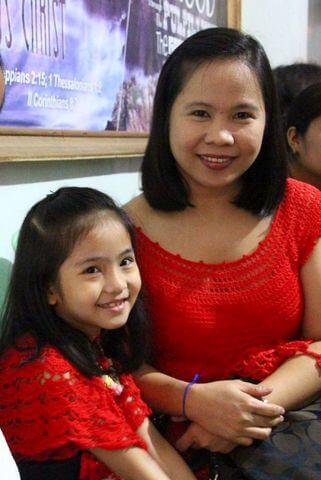 I was happy and satisfied after seeing this photo of my crochet dress and yes, that's my daughter wearing her spring poncho, here is the link.
 Remember that my goal was to create a pattern that's easy that even a beginner can make.
While crocheting a new one (writing pattern and crocheting at the same time), and since I wanted to finish it immediately, a pullover is born.
A Simple Request
After taking this photo, in the process of testing the pattern, creating the photo tutorial in each step, I realized all of a sudden that there's a lot of effort involved into creating these patterns, considering all the photo tutorials in each step.
I was saddened because I remembered having seen my photo tutorials and patterns shared illegally. I allow you to use this site freely, but please share the link of the page and not copy the entire photo tutorial and share it in social media.
That's not nice…. Just share the link instead please.
Sometimes, it's so hard for me to design and create a pattern.
My hand is doing something different while my mind is creating a new one (or next project). Yes sometimes it's so difficult to concentrate.
I know some of you have a lot of WIP (work in progress) too.
In my case, after crocheting, I have to battle with my mind to focus on one project, just to stay and finish that particular project.
I firmly believe that we women are inherently endowed with multi tasking talents.
Anyway, I just wanted to share www.girliescrochet.com highlights for 2015 and future goals for 2016.
Girlie's Crochet Highlights of 2015
2015 is really a year worth remembering for Girlie's Crochet (me!!!).
1.       I started my monthly Newsletter.
To get the newsletter please click here
2.       My Lea Blouse pattern had 17K + pins, WOW!!!
3.       I started to create the PDF file format download for those who requested it.
I want to thank everyone that helped to support this site through their donations via the PDF file format download.
Girlie's Crochet Goal for 2016
In this coming year 2016, I wanted to share the Girlie's Crochet goal.
1.       From monthly to weekly Newsletter.
2.       More lacy, summer, wearable patterns.
3.       More kid's dresses. (my daughter's request, since we are in a tropical country, I think I should concentrate on this project)
4.       More scarves and spring shawls using thread.
With God's will, hopefully we can launch the www.girliescrochet.com e-magazine and coffee table book in the near future.
Please let me know what your expectations are from the site and maybe we can work on integrating that into the website.
Happy New Year!!!
If you would like to support my work as a crochet designer, buy me a cup of coffee.
Stay up to date on Girlies' Crochet . com for free crochet pattern and news related to crochet.
You might also like....
---
-
-
Girlie's Crochet  >  Holiday Season Crochet