-
How To Change Color
Using your creativity and your imagination to match colors are both challenging and rewarding. Changing or mixing colors in your crochet projects may add more "zest" to your creations.
This is a crochet technique that every crocheter should learn; how to change color. By following the instructions below, you will discover how easy and exciting this technique is.
Let your imagination run wild and enjoy the ride!
How to Change Color Instructions
In this tutorial we are going to use double crochet.
Step 1: Work stitch until 2 loops remaining on hook, drop first color, pick up new color,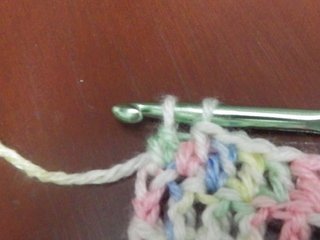 draw through both loops on hook, cut dropped color.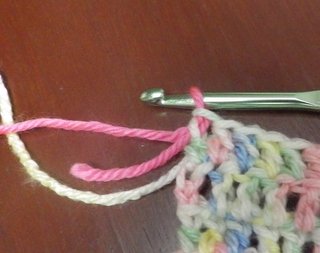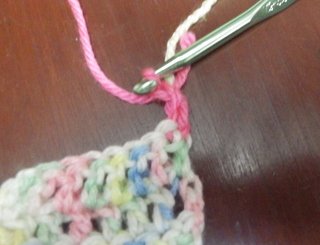 "Practice Makes Perfect"
Having enough practice with this stitch will get you better as crocheter.
If you would like to support my work as a crochet designer, buy me a cup of coffee.
Stay up to date on Girlies' Crochet . com for free crochet pattern and news related to crochet.
You might also like....
-
-
Girlie's Crochet  >  How to Change Color