-
How to Crochet?
If you're new to crochet, How to crochet is one of commonly asked question.
When you begin to crochet you start with a slip knot on a hook. However, unlike knitting, crochet uses this single starting loop to work a row of individual chain stitches. So each new loop is formed by catching the yarn and drawing it through the previous loop.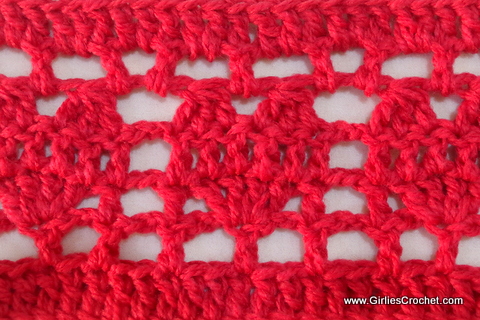 Then you work back along this series of chain stitches, each new stitch being looped through a stitch in the previous row.
Each stitch is completed when only a single loop remains on your crochet hook, and then the next stitch is worked. Although this may sound complicated in practice it is very easy to do.

By using various combinations of stitches it is possible to create a variety of textures and crochet patterns. These combinations can have descriptive names such as pineapple and popcorn as well as the more usual chain, double, and treble.

An Ideal Craft for the Busy Person (like me).

Crochet can be done with the minimum amount of equipment and mess, and is very quick to tidy away.
This makes crochet an ideal craft to do when you're travelling. There is only your yarn and a crochet hook, and possibly a crochet pattern, to carry. If you drop a stitch or make a mistake it is easy to pull the work back to a 'correct' single loop and restart from there.
Getting Started
As beginner's, getting familiarized with the following is beneficial:
Crochet Hooks and Yarn
Basic Stitches
Here you can find basic crochet stitches with easy to follow "how-to" instructions with photo tutorial in it.
Free Crochet Pattern for Beginners
Here are some of free crochet patterns for beginners that has photo tutorial in each step to guide you in your crochet journey.
If you would like to support my work as a crochet designer, buy me a cup of coffee.
Stay up to date on Girlies' Crochet . com for free crochet pattern and news related to crochet.
You might also like....
-
-
Girlie's Crochet  >  How To Crochet