-
Increase and Decrease Shell St
Increasing and decreasing of stitches are important in crocheting. We can create any project that requires shaping by increasing and decreasing the stitches. 
In this photo tutorial, you can learn how to increase and decrease shell st. It has photo tutorial in each step to guide you in your crochet journey.
As beginners we learn shell st next to basic stitches.

There are different ways to increase and to decrease shell st, one of this is just to change your hook size.
Another technique is by increasing or decreasing your shell st in each row / round.
Another crochet technique is by increasing or decreasing number of your chain or double crochet in your shell st.
You may get the stitch tutorial by clicking the photo below.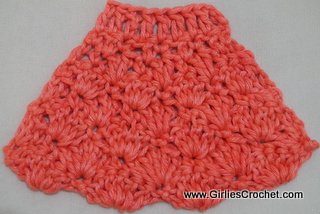 If you would like to support my work as a crochet designer, buy me a cup of coffee.
Stay up to date on Girlies' Crochet . com for free crochet pattern and news related to crochet.
You might also like....
---
-
-
Girlie's Crochet  >  How to Increase and Decrease Shell St