-
Free Crochet Pattern Facial
This is an easy and Free Crochet Pattern Facial Scrubbie to cleanse our face and replace your cotton balls.
Let us help save our environment by using reusable facial crochet scrubbies to clean our face. This way we can stop throwing out hundreds of cotton balls and make up pads that might prevent a problem we are facing in the future. So why not start pitching in because as crocheters we have a solution that can help the future generations.
Here are some of reusable facial scrubby free patterns you might find interesting and helpful. All are simple and easy to make in no time. These crochet facial scrubbies are a great use for your leftover yarns too and a good gift for any occasion for women.
And since its small, it easy to wash and dry and a breeze to create.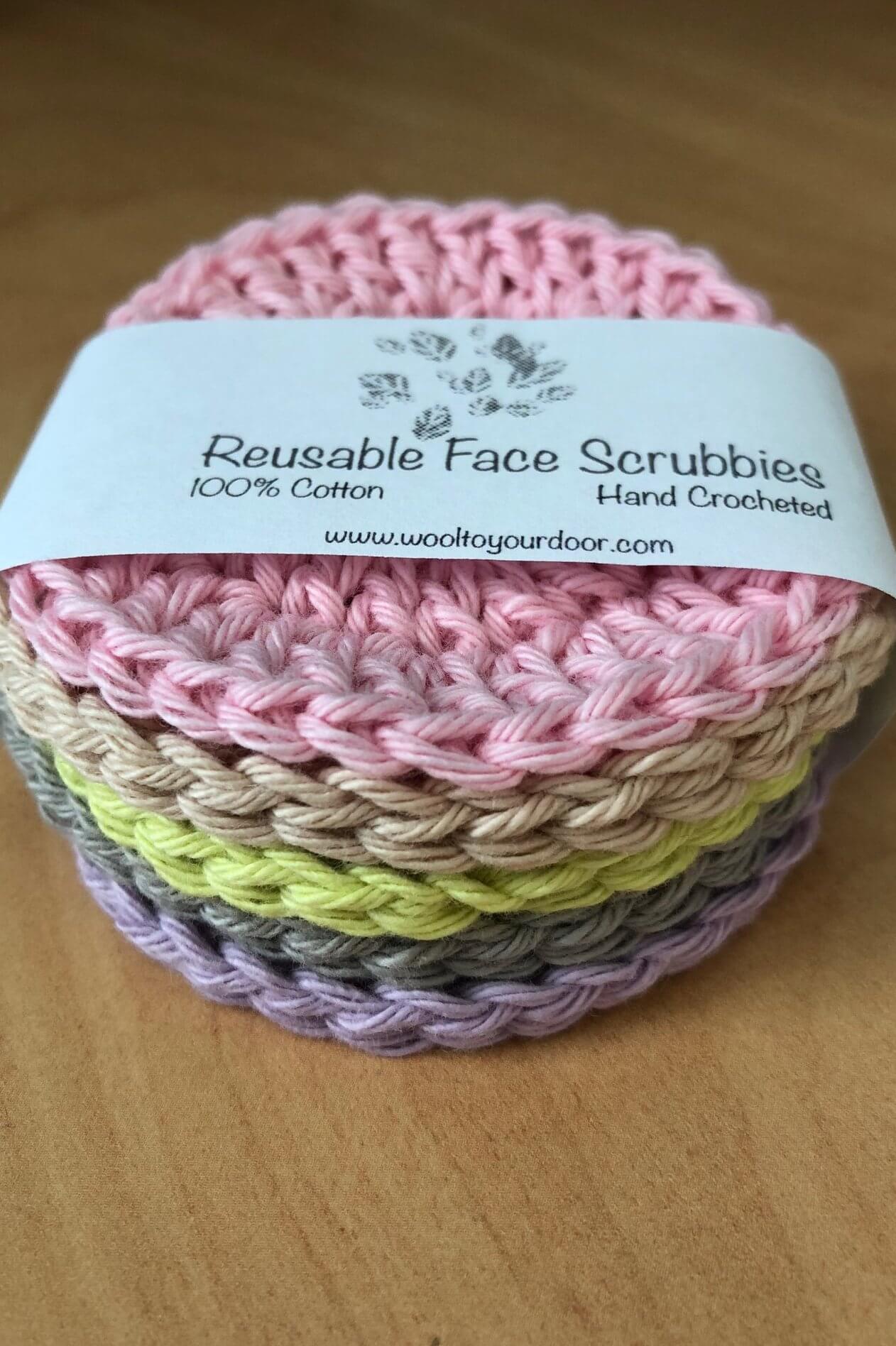 by Ali Craft Designs
To help save needless waste these reusable face scrubbies make perfect makeup removers/ cleansing cloths that can be washed and then reused to save throwing out hundreds of cotton make up pads.
Simple to crochet and quick to make.
They would also make lovely teacher gifts or stocking fillers for Christmas.
They offer finished product you prefer you can buy them ready made in their website.
You may get the free pattern in this LINK.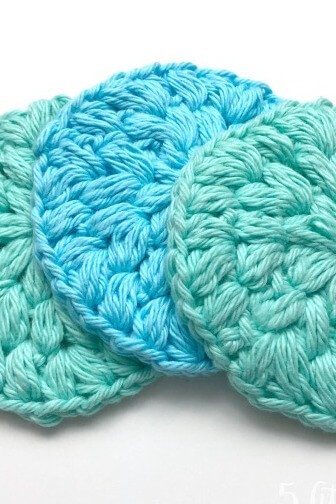 by Erica of 5 Little Monsters
She said that this face scrubbies was the day 2 of her "12 Days of Crocheted Stocking Stuffers". This is a really quick project, and it doesn't take a lot of yarn. If you have leftover cotton yarn this is the perfect project. The puff stitch makes them nice and thick.
Pattern was made 2 sizes, the larger size she like better as face cleaning cloths or scrubbies. The smaller size would be great for makeup remover pads, similar in size to the little cotton pads you can buy.
There was an instruction for the paper wrap she made to go around them too in this link.
You may get the free pattern in this LINK.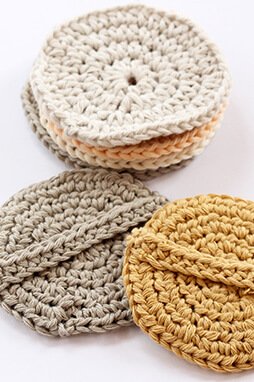 by Louise of Handy Little Me
This is part of a bathroom set of crochet patterns that are available for you to make, which includes a crochet shower puff, crochet basket, washcloths and soap bags.
Making all of the items in the crochet bathroom set collection will be perfect for gifting at Christmas or to make and sell at the upcoming Christmas craft fairs.
You may get the free pattern in this LINK.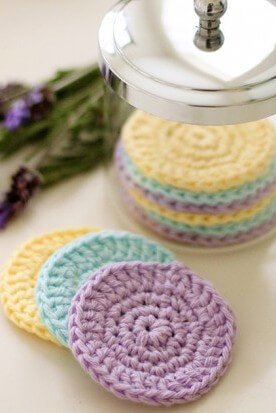 by Jamey of  Dabbles and Babbles
Determined to be a little nicer to the planet, she picked up some cotton Bernat Handicrafter cotton yarn and her crochet hook and got busy. You'll need to know how to double crochet and slip stitch crochet if you want to make these pads too. The circle pattern is fabulous for removing makeup and leave your face feeling really clean. Plus they're easy to wash.
You may get the free pattern in this LINK.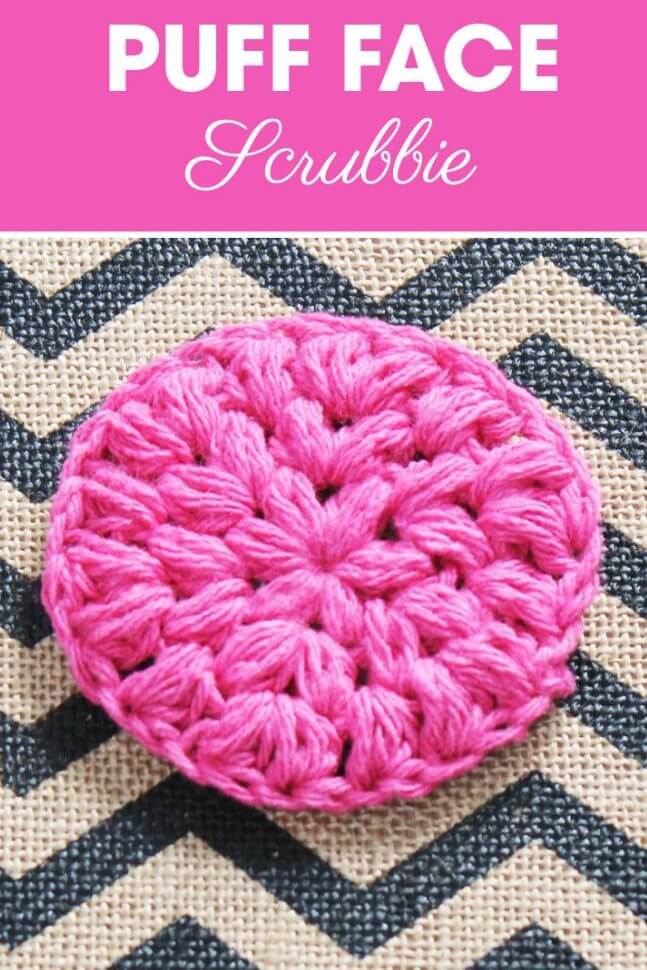 from Cream Of The Crop
Make this puff face scrubbie for your relaxing spa day.
You may get the free pattern in this LINK.
You might also like....
If you would like to support my work as a crochet designer, buy me a cup of coffee.
Girlie's Crochet . Com  This free newsletter is delivered monthly, straight to your INBOX.
It covers all new pages since the last issues. Sign up here....
-
-
Girlie's Crochet  >  Favorite Free Patterns  >  Facial Scrubbies