-
Crochet Gallery


Crochet gallery of GirliesCrochet.Com, is where you can find a lot of crocheted photos with or without pattern.
Crochet Blouse
.
Crochet Hat
Crochet Bolero
She love wearing this bolero. I told her I will put her picture in my gallery so she pose. She already knew how to show that crocheted project. She is  really my number one model. Click here for the pattern.

This our First Meet and Greet with my fellow crochet lovers in the Philippines. I'm wearing a white bolero with a modified long sleeve pattern from a Japanese book.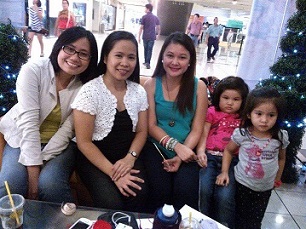 Crochet Bolero 6
I'm wearing my elegant bolero, back view. Click here to see the pattern.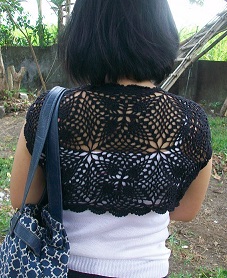 Crochet Bolero 7
Crochet Bag / Purse / Pouch
Crochet Shawl / Scarf
Crochet Poncho
If you would like to support my work as a crochet designer, buy me a cup of coffee.
Stay up to date on Girlies' Crochet . com for free crochet pattern and news related to crochet.
-
-
Girlie's Crochet  >  Crochet Gallery