-
Crochet Dress
photo ccredits to www.digitalspy.co.uk

What's on your hook today? I am in the midst of my pictorial for the next crochet project to be posted. 

I was watching x-factor while crocheting when I noticed something. Is that a crochet dress Rita Ora is wearing?

Hello everyone, I received a few e-mails asking how I connect the small motif for Elegant Bolero 2.
Now, I  am in the midst of a pictorial of my old post pattern, Elegant Bolero 2. I will post the photo tutorial soon.

Hmmmm, I know some of you are watching while crocheting.
For me, I love to watch my favorite You Tube channel, which is X-Factor. While crocheting, I love to watch the latest season and love to hear all the contestants singing and listening to the judges while crocheting.
Then suddenly I was captivated by this video, I saw Ms. Rita Ora wearing a crochet dress. 
So I searched for a clearer photo to determine if  I just saw a crochet or maybe it's a lace.
My mind is full of crochet motif and stitches so I figured it quickly that it was a small motif connecting together.
 And here is what I saw in clearer photo,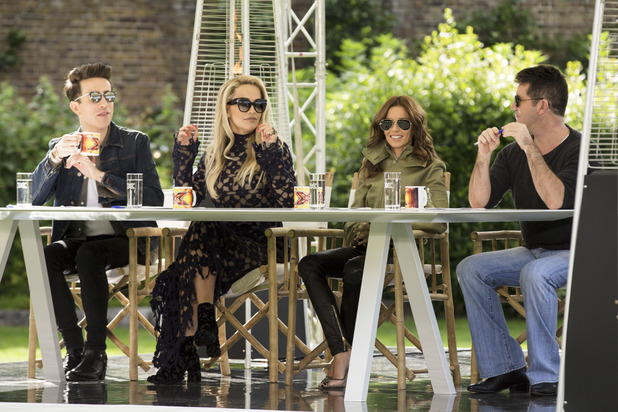 photo ccredits to www.digitalspy.co.uk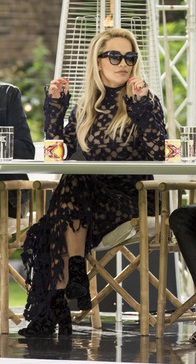 Aha! Bingo!!! Yes, I'm absolutely right it is a crochet small motif joined together to create a dress, and it is sooooo Beautiful!.
How I wish to see her standing just to catch a glimpse of that beautiful crochet dress she's wearing.
But then, still thinking, Is Rita Ora wearing a crochet dress?

What do you think guys?
Please let me know and leave the message below. Happy crocheting everyone!!!
If you would like to support my work as a crochet designer, buy me a cup of coffee.
Stay up to date on Girlies' Crochet . com for free crochet pattern and news related to crochet.
Girlie's Crochet  >   Crochet Dress
-
-