-
Unravel Crochet Stitch


When I was on my beginner's stage of crocheting, I usually miscount my foundation chain.
All I do is follow this instruction on how to make a countless foundation chain.
But what if we have 2 or 3 excess chains only?
This can become a source of misery, most of all if we have invested a lot of time into our crocheted project.
How to unravel your crochet stitch is a way to remedy the problem and following this tutorial will show you how to do this.
I hope this crochet technique helps everyone. This might encourage others to take on bigger and better projects.
This tutorial will show how to unravel crochet stitch in foundation chain.
How to Unravel Crochet Stitch Instructions
Step 1: Insert the hook in one strand of first chain carefully, move the hook in circular motion while in the stitch to loosen the stitch.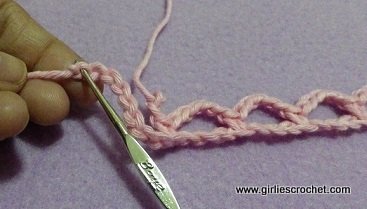 Step 2: Gently pull that one loop. Now you will see the open loop that just left from pulling the first stitch.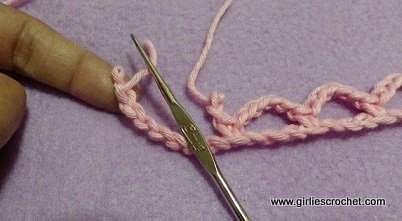 Insert the hook on that open loop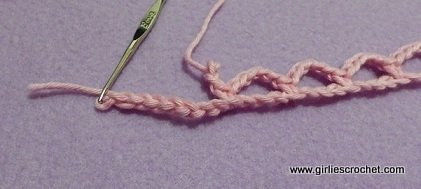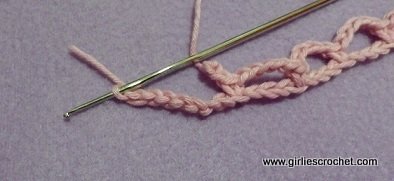 and pull the loop gently as unraveling the stitch.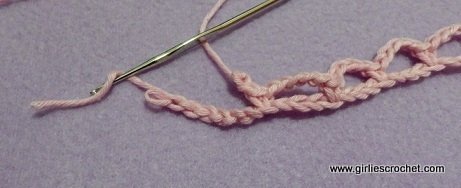 Repeat the process up to the length of your desired chain.
If you would like to support my work as a crochet designer, buy me a cup of coffee.
Stay up to date on Girlies' Crochet . com for free crochet pattern and news related to crochet.
You might also like....
-
-
Girlie's Crochet  >  How to Unravel Crochet Stitch