Hello fellow crocheter's,


Girlie's Crochet Issue # 012!
February 02, 2016
Girlie's Crochet brings you the latest additions to our Free Crochet Pattern Index...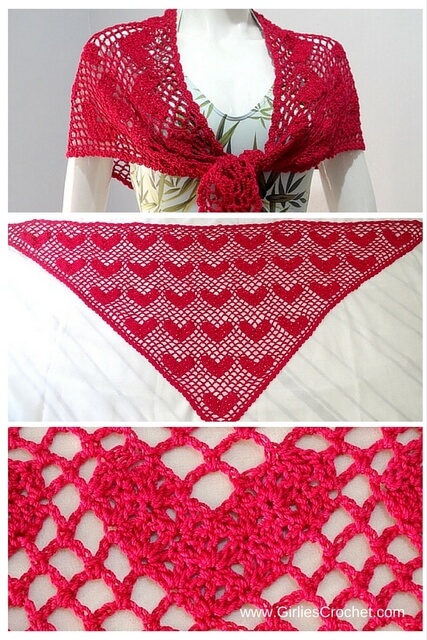 This is our new pattern to be added today to our Free Crochet Pattern index.
HAPPY VALENTINE'S DAY.
This month of February, we celebrate Valentine's Day. In line with that, my theme for this month is all about hearts.
We will have different projects centered on hearts and all about hearts.
---
Previous Month Page Addition
Here is an update on the previous month's additional postings: Gina Spring Poncho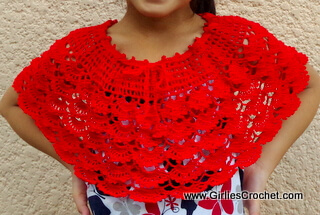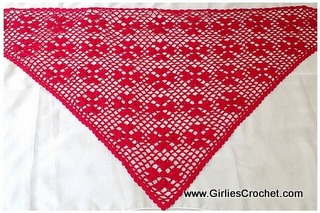 ---
Shared Project's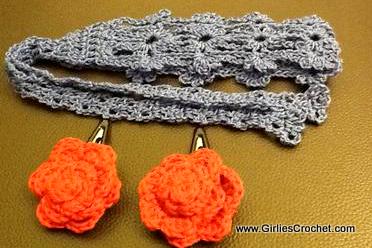 Here is a shared photo from Rashmi Shenai of Singapore using our very own Free Crochet Pattern . You may share your projects with us as well by posting your photos too.
---
PDF File Download
PDF File Download Now available, by popular request, PDF file formats for selected free patterns. There is no charge for the patterns. They are free. I do ask for a small donation in order to download the PDF file format.
I have always wanted the patterns I create to be free and will strive to always keep it free crochet patterns. There is no greater feeling than that "sense of accomplishment" after having finished a free crochet project that's enjoyed by my fellow crocheters.
In all honesty, it was a great experience for me to create www.girliescrochet.com. It was the connections and bonds being cherished and the sharing of passions that motivated me to keep creating patterns.
I am a stay at home Mom who designs and creates patterns to share and I enjoy crocheting. It has always been my joy to share the patterns I create but the cost has overtaken me.
These are free patterns and your contribution will ensure that the patterns remain free at www.girliescrochet.com.
I encourage everyone to visit and grab a pattern at PDF File Download
---
Donation Update as of January 2016
Here is a update of www.GirliesCrochet.com donation's received and a word of Thankfulness and Gratitude
---
If you like this e-zine, please do a friend and me a big favor and "pay it forward."
If a friend did forward this to you and if you like what you read, please subscribe by visiting ...
Subscribe Here! Comments? Ideas? Feedback? I'd Like to hear from you. Just reply to this e-zine and tell me what you think! Hope to see you again next month for our "Girlie's Crochet Tuesday Free Pattern" issue.
Girlie,
---